IMMEDIATE TOOTH REPLACEMENT WITH IMPLANT
Yes, it's possible!

Have you suffered from tooth loss and desire a swift and durable solution?
Immediate tooth replacement with implant treatment may be the ideal solution for you.
Whether your tooth loss is a result of an oral trauma or decay, at Taylor Dental Implants and Aesthetics we understand that you may not want to wait months to have your smile restored. With this in mind, Dr. Mark Taylor is proud to offer immediate tooth replacement with implant treatment to all suitable candidates.
Benefits of Immediate tooth replacement
Benefits of immediate tooth replacement with implant restorations include:
A highly durable and stable restoration
Full aesthetic restoration
Minimisation of the tooth movement associated with tooth loss
Reduction in the bone deterioration associated with tooth loss
Confidence
Less waiting time
The best news is depending on your specific requirements and case, you could be pleasantly surprised at the cost effectiveness of your immediate dental implant treatment.
In the past, it was challenging to replace a patient's loss tooth immediately. Patients had to wait for a period of 3 to 6 months and suffer the inconvenience of wearing temporary dentures during their healing period.
Now, thanks to modern state-of-the-art surgical techniques and dental implant technology, our patients can have permanently fixed tooth or teeth fitted within a few days of the surgery.  
It is important that you know when you lose a tooth, it is highly advisable you replace it as soon as possible.  This is because since your loss tooth no longer supports the jawbone underneath, over time it could result in jawbone deterioration.
Depending on the cumulative deterioration of your jawbone, this can in the long run  undermine the strength and position of your remaining teeth. So, even if you've lost a single tooth, to avoid a long term "domino effect" it is best to replace your missing tooth or teeth as soon as possible.
Research show that immediate dental implants have relatively high success rates to implants that were allowed to heal for some months before receiving any type of crown.   Of course, the fundamental issue is Dr Taylor will need to assess if you are a suitable candidate for immediate implants.
Basically, there are 3 parts to the immediate tooth replacement procedure:
Removal of your existing tooth or root
Immediate placement of your implant, which will replace the root of your new tooth
Placement of a crown, which refers to the new tooth and this is the only part you will visibly see as it sits on top of the embedded implant in your jawbone.
After the surgical implant or implants are placed, Dr Taylor will make adjustments to ensure you are happy with the results.  As always, you will get the final say before work is completed.
Especially with the advanced imaging techniques Dr Taylor uses to select the right implant type and size, coupled with his skills in precise placements, you can explore your treatment options with Dr Taylor with confidence.
If you do not have the time and patience for a traditional dental implant restoration, speak to Dr Mark Taylor about the immediate tooth replacement treatments he offers.  We can book your FREE CONSULTATION for Dr Taylor to assess your specific case and treatment plan.
We love to see YOUR smile
See more Dental Implants information
Payment Plans are available for all our Dental Treatments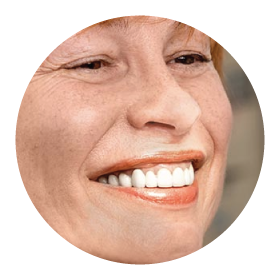 We recommend TLC payment plan.