DR MARK TAYLOR
BDS (London University); M Clin Dent Implants (Griffith University)
Special Focus
Dr Mark Taylor has been practising dentistry over 25 years. His special focus area is placing and restoring dental implants. He has been providing the full range of dental implant treatments and aesthetic solutions for over 15 years, here on the Gold Coast and London.
Qualifications
Dr Taylor was among the first ten dentists in Australia to undertake the pioneering Clinical Dental Implant Masters programme at Griffith University's School of Oral Health on the Gold coast. It  covered both the surgical and restorative aspects of implant treatments. He successfully gained the registrable qualification, Masters in Clinical Dental Implants after completing the two year Masters program.
Dr Mark Taylor first qualified as a dentist in 1990 at the prestigious Royal London Medical and Dental Hospital in the University of London, U.K. The next year in 1991 he gained the " Vocational Training Award" at the Charring Cross Hospital postgraduate centre, London, U.K.
History
In 1997,  Dr Taylor and his wife moved to Australia and settled on the Gold Coast. He established himself and became a principal at a prestigious Southport practice.  He was based there for about 17 years during which time he sold up to a corporate group. Dr Taylor has now chosen to work independently which gives him the freedom to provide his patients with the highest quality of care and treatment.
As such he has moved to Robina and set up his dental practice at Robina Quays Dental Care where he is providing the full range of dental implant treatments and dental care.
Continuous Professional Development
Dr Taylor's continuous professional development (CPD) is extensive.  He consistently keeps abreast of the latest advancements in dental implant technology and treatments in the industry.   His extensive skills and interest areas include Immediate Molar Replacement with Max Implants and Advanced Bone Grafting techniques utilising the latest equipment including "Piezo-surgery" for non traumatic implant surgery.
Please Note:
Dr Mark Taylor is a highly esteemed member of :
Australian Dental Association
Australian Society of Implant Dentistry
International Congress of Oral Implantologists
Outside of work Dr. Mark Taylor and his family enjoy playing tennis, going for long walks on the beach and travelling to new destinations in Australia and overseas.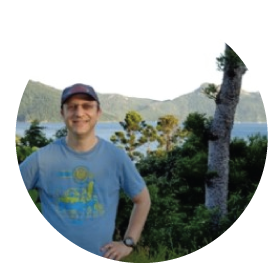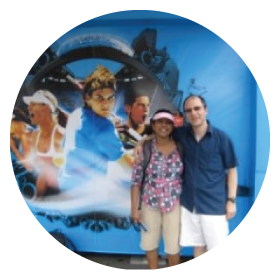 We love to see YOUR smile