We have a vast number of Dr Taylor's patient results.  If you wish to see more, ask Dr Taylor when you come in to see him.  Here are some:
Dental Implant & Aesthetic patients
Example of Dr Taylor's procedure using our Dental Implant system to help restore patient's upper and lower teeth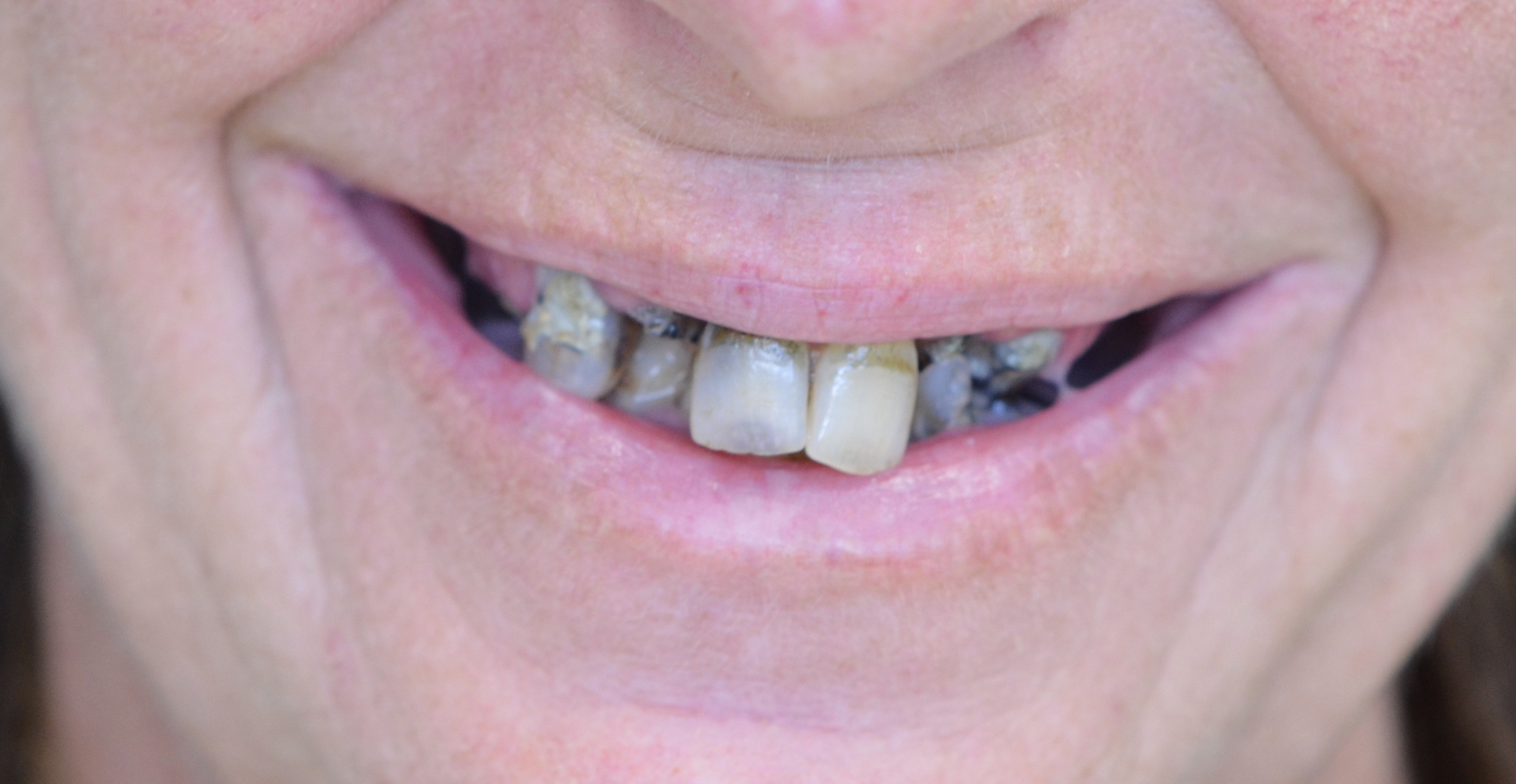 Mr W.H (Age 30's) was missing Two Side Teeth: Upper Right & Left Premolars. Mr W.H was embarrassed to smile widely with visible gaps in the sides
Implant restoration solution by Dr. Mark Taylor: two single implant retained crowns. Mr W.H now smiles happily and widely.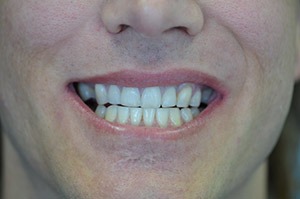 Mr S.W (Age 50's) was missing Two Front teeth: Central incisors. Mr S.W was conscious of the gap undermining his confidence to smile, especially when in public.
Implant restoration solution by Dr. Mark Taylor: Two single implant crowns with additional gum coloured porcelain to cosmetically correct the deficient gum margin. Now, Mr S.W smiles naturally with confidence
Note: Mr S.W requested to keep his teeth their natural colour and did not want to whiten them.  So, Dr. Mark Taylor colour matched the implants to blend them in with the rest of Mr S.W's teeth.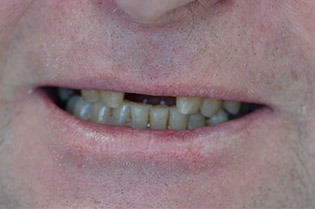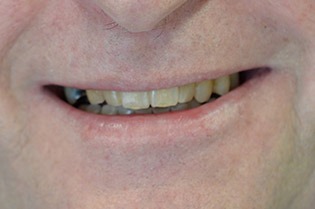 Ms M.C (Age 50's) had unsightly, uncomfortable removable denture with metal clasps showing. Ms M.C had denture with visible and unsightly metal retainers
Implant restoration solution by Dr. Mark Taylor: two implants & a four tooth all ceramic fixed bridge. Ms M.C now smiles with pride revealing her aesthetic ceramic implant retained bridge with 4 teeth.
Some samples of Dr Taylor's actual patient results – Porcelain Veneers
Veneer patients
Ms H.C (Age 50's) had yellowish, dark, irregular front teeth. She wanted whiter, straighter teeth. Ms H.C had yellow, dark front teeth that were not straight.
Restoration solution by Dr Taylor: aesthetic porcelain veneers for her front 8 teeth. Ms H.C now has an attractive, aesthetic smile revealing straight white teeth.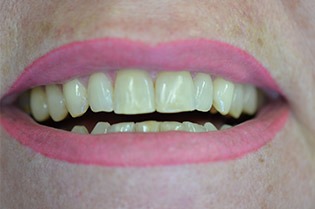 Mr B.M (Age Late 30's) had severely worn, heavily restored upper teeth with a dysfunctional bite. Mr B.M had yellow, unsightly, heavily restored and worn front teeth.
Restoration solution by Dr Taylor: restored all 8 front teeth with ceramic crowns. Mr B.M now has attractive and aesthetically appealing ceramic crowns on all of his 8 front teeth.