All Teeth on 4 or 6 Dental Implants
Treatment Plan
You will find Dr Taylor's pricing for all dental solutions very competitive and reasonable.  Our fair pricing on all our dental implant treatments is yet one of the many reasons why our dental implant patients choose us.
Below is the template we issue to Dr Mark Taylor's patients looking to commence their treatment with us.  You will find it helpful in understanding the price breakdown, procedure and sequence for your treatment.
Price Guide for All Teeth on 4 Dental Implants
1. Initial work up by our in house Prosthetist
Duncan will commence the prosthetic treatment by fabricating a surgical guide and an upper preliminary bridge (requires initial patient visits over 1 to 2 weeks). 
Item numbers: 071 x 2, 072, 679 & 711

         

Costs: $1,785.00
2. Day Surgery at Gold Coast Private Hospital
Dr Mark Taylor will remove the remaining teeth.  He will then gently insert four dental implants in the upper jaw.  These are comprised of two straight implants in the middle and two tilted implants in the premolar area. 
He will then place four multi-unit abutments on the implants and then take a pick up impression of the implant positions, to fabricate the preliminary prosthesis. 
This if followed by a full closure with resorbable sutures.  The patient then goes home to rest and heal the same day after surgery is completed. 
3. Preliminary bridge the next morning at Taylor Dental Implants clinic
Dr Taylor will insert the upper fixed preliminary bridge from incisors to premolars only.  The following week he will review the patient to check their occlusion and comfort.  This means he will check to see how comfortable the patient feels when their upper and lower teeth meet.  
After this the implants will heal in the patient's jaw for approximately 3 to 4 months.  We will then book a review appointment for the patient after this 3 to 4 month healing period to see Dr Taylor.
Item numbers: 668 x 4, 661 x 4, 

331 x 2, 393 x 2, 632 x 6 & 634 x 4         Costs: $15,115.00
This bridge is full acrylic and is comprised of a metal floating bar inside for strength.
Total costs for Preliminary Bridge: $1,785.00 + $15,115.00 = $16,900.00
4. After the 4-6 months healing period
Review the healing and plan to fabricate the final long term restorative solution which is a hybrid bridge with milled titanium framework. 
Hybrid Bridge:
Full complement of teeth to molars
Titanium against gum, easier to keep clean
Stronger and long lasting titanium
Item numbers: 666                    Costs: $8,000.00
Includes several follow up appointments with Dr Taylor and Duncan du Buisson to fabricate.
Final total cost of our dental solution: $24,900
Your Next Steps
Thank you for your interest in restoring your teeth with us.  Your next steps will be to book your free initial consultation with Dr Taylor to discuss your specific case, needs and costing.  You can then obtain your personal treatment plan. Please note that during treatment, clinical findings may alter this plan and we will discuss these if or when they arise.  
Please be advised: Smoking and general lack of oral hygiene can undermine the long term success of your implants. Dr Taylor advises good oral hygiene to ensure the effectiveness of your implants. 
If you have any further queries, please don't hesitate to contact us.
Payment Plans are available for all our Dental Treatments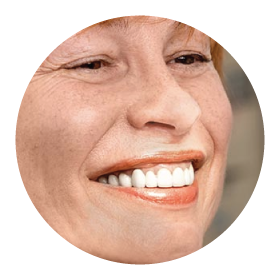 We recommend TLC payment plan.