Orthodontics General Treatment Plan
Our Orthodontic treatment will help you aesthetically enhance your smile.  After you have consulted with Dr Taylor, he will provide you with your customised treatment plan.  
Below is our general treatment plan and cost guide to straighten and align your front teeth with Smilefast Orthodontic treatment.
1.  Orthodontic Records 
Exam, photos (intra orally, extra orally), study models and X-rays (Bulk bill QLD X-ray referral for OPG and Lat Ceph):
Item numbers: 013, 071 (2), 072, 073       Cost: Rebate on health fund or discounted to $165.00
2.  Full Arch Banding (Smilefast Clear brackets)
Note: We use porcelain 'ice brackets' placed using indirect tray method.
For Upper and Lower arch:
Item numbers: 831 x 2                                     Cost: $1,700.00 x 2 Total: $3,400.00
(includes the $900.00 Smilefast Lab fee to fabricate upper and lower braces and orthodontic case material)
3.  Monthly Adjustment Visits
Orthodontic adjustments to create and guide movements over treatment duration (includes all monthly adjustments):
Item number: 831 x 9 Cost: $195.00 x 9 months Total: $1,775.00
4.  Post Treatment Retention (after removing braces)
To prevent relapse due to muscle forces (tongue) and soft tissue forces (lips) Fixed or removable retainers:
Item number: 845 x 2 Cost: $250.00 x 2 Total: $500.00
Total Cost of Treatment: $5,840.00
Please note: $900.00 is payable prior to the case being sent to the lab
Payment Plans are available for all our Dental Treatments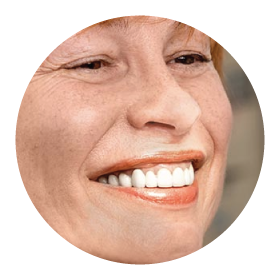 We recommend TLC payment plan.