Premium Dental Implants, Service & Price
1. Competitive pricing with free initial consult
Without compromising on quality, we offer some of the most competitive pricing for dental implant treatments on the Gold Coast.  How? We are happy to pass on the benefits in cost savings from our onsite labs and in-house technologies to our patients. Please note that it is virtually impossible for any dentist to provide correct pricing without an initial examination.  After your free consult with Dr Taylor, a customised treatment plan will be provided to you with exact pricing for your consideration.  We will strive to keep prices cost effective for you.
2. Expertise & Knowledge
You will also benefit from Dr Taylor's extensive experience and skills honed over 15 years in London and Australia with restoring and placing dental implants.  He possesses a leading edge in being one of the first 10 ten dentists in Australia to be admitted into the Master of Clinical Dental Implants degree program when it was pioneered by Griffith University on the Gold Coast.  So, we invite you to book your appointment with Dr Mark Taylor and experience the real  difference for yourself.
3. In-house State of the Art Technologies
From your initial diagnosis, treatment planning, surgical procedure to the after care phase of your treatment, Dr Taylor uses mostly in-house cutting-edge technologies that enable him to provide you with advanced treatment solutions at the best possible value.  Please refer to our New Technologies page for details on the dental implant technologies that you stand to benefit from at our practice.
4. Onsite laboratory & Technicians
Another benefit to you is that our laboratory and technicians are onsite within our practice.  They use the latest machinery, including the Weiland Milling Machine, 3Shape scanning and Nobel Procera scanner which means greater precision, faster service, less wait time in the dental chair and overall, better value for you.
5. Friendly and experienced team
At Taylor Dental Implants and Aesthetics we know it's not just about fitting your implants but it's about the whole experience of feeling cared for – from start to end.  Our highly trained and compassionate staff provide personalized care as they know that our patients' comfort and needs are of paramount importance to this practice.
6. Real Care
As Dr Mark Taylor always says when a dentist really cares, the patient feels that care.  Dr Taylor goes that extra mile for you, be it during the diagnosis, treatment or after care phase.  That's why, a significant number of Dr Taylor's patients come from word of mouth referrals.
7. Finance
We understand that every person's financial situation is different.  If budget is a concern, we offer  patient loans through Smile Choice funded by Mi Fund P/L.  Ask our friendly staff for more information when you come in.
8. Convenience of Free Parking
We are located in Robina at the Robina Quays Shopping Centre. If you prefer to drive, then park freely right outside our practice. 
9. Aesthetic procedures
Apart from the full range of dental implant procedures, Dr Taylor can help your family and you with all your cosmetic dental needs to keep your whole family smiling. Speak to us to find out more.
We look forward to seeing you at our practice soon!
We love to see YOUR smile
Payment Plans are available for all our Dental Treatments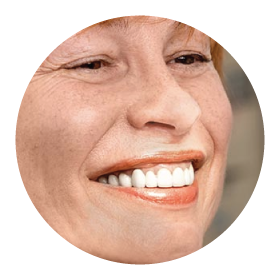 We recommend TLC payment plan.