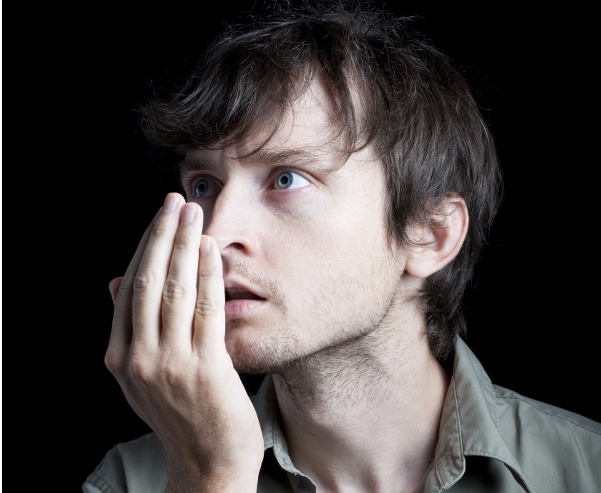 Feeling uncomfortable communicating while having one of those close conversations at work? You are not alone.
When dealing with a bad case of undesirable smelling breath, a general pattern is obvious. Consistent bad breath is known to be sourced from lazy eating habits combined with a lack of brushing and flossing. As poor behaviours and bad breath persist patients are commonly found to develop gingivitis, which left untreated may result in periodontal disease; typically referred to as gum disease.
It doesn't stop there! Unfortunately as the symptoms progress, gum disease has proven to be one of the highest causes of tooth loss. As patients are reluctant to seek dental advice due to fear of cost or even just fear of dentists in general, Australians are sadly falling prey to tooth loss and other issues. Often by the time symptoms have become noticeable, for some teeth, preventative measures may not be able to reverse the damage.
Luckily the team at Taylor Dental Implants and Aesthetics in Robina have all the best equipment and service to help you regain the look feel and function of your smile thanks to dental implants. We also stress the importance of preventive measures you can take to help look after your natural teeth and avoid dental issues such as gum disease and tooth loss. In this article we have provided 3 Steps to improve your dental health with dental implants what types of  preventive measures you can use to protect yourself and your family from future dental problems.
#1 Take a good hard look into your fridge
I am using the term "fridge" here loosely – maybe you should check what rubbish you have in your car or even the sneaky draw in your room that is full of chocolates you may have hidden from the kids last Monday. Think of the drinks you consume – we all enjoy a good glass of refreshing Cola! But take care to monitor any excess consumption. Consuming high volumes of sugar with acidic foods and beverages tends to break down your natural protection barriers in your mouth and cause damage to your gums. When regarding different food and drinks, the true enemy is self-control. Research has found a link with patients who suffer from gum disease also may have heart conditions, fluctuating cholesterol levels and even irregular brain function. When comparing frightening health conditions such as these, it could be simply said that keeping our gums happy is the easiest place to start.
#2 It really is imperative that yourself and your family are brushing and flossing properly!
Every dentist and their dog will tell you; only good things come from brushing twice daily and flossing of an evening. Remember, it isn't just for you! You must consider the effects your habits have on your family. Patients with family members who have undergone treatments to replace tooth loss or remedy gum disease are more likely to follow in the same footsteps as they may be exposed to similar habits. Gum disease is notoriously known as a result of plaque, that when not removed by brushing and flossing properly can harden and develop into a by-product known as tartar. These formations become expensive and time consuming.
#3 Undergo regular check-ups
By adding regular dental check-ups into your routine, patients are able to reduce the risk of further tooth loss and decay. Failing to follow good oral health practices is the most common cause of bad breath, gingivitis and gum disease resulting in devastating tooth loss. Stressing the fact of the matter that to ensure the beauty and integrity of your smile, professional help is always advised. However, not all are able to avoid such mishaps! So we turn to the most successful solution: dental implants.
Why is it important to replace your missing teeth?
Although losing teeth is a devastating experience, it is crucial that patients make sure to always take the time to invest in replacement dental implants. Having missing teeth increases your risk in developing gum disease, receding gums and eventual loss of bone in some cases. By replacing your missing teeth with dental implants and following the above easy steps, you are able to help ensure a better future for your personal oral health and also the health of your family's. At Taylor Dental Implants and Aesthetics in Robina, with our confident team of professionals, we will strive to assist you and your smile back to a happier and healthier you.
[cta]
To book your appointment or to find out more about how dental implants can help you please don't hesitate to contact us.
[/cta]