Restore a full upper or lower dental arch (or both) with our All on 4 treatment.
What are All on 4 Dental Implants?
All on 4 Dental Implants are a modern solution to replace missing or damaged teeth.
Teeth are replaced with prosthetic teeth supported by four titanium implants that are anchored into your jawbone.
Bone grafting may not be needed, depending on your jawbone structure, and therefore the procedure can be done in one day.
Unlike normal dentures that can be wobbly and uncomfortable, All on 4  Dental Implants permanently replace your missing teeth – both feeling and functioning like natural teeth.
They are extremely popular with our patients as a permanent solution that offers stability and durability; a natural look and feel; and full functionality of your teeth.
Benefits of All on 4 Dental Implants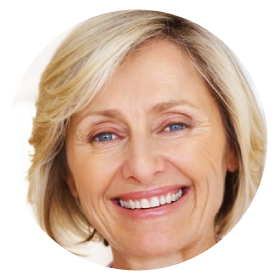 Benefits of All on 4 :  Our All on 4 dental implants allow you to replace decaying or missing teeth, and help you achieve a confident and attractive smile.
While other Dental Implants require painstaking treatments that can take up to 12 to 14 months, the All on 4 technology can restore fully functioning teeth on your upper and/or lower jaws in a single day.
Some of the many benefits of All on 4 treatment include:
Fully customised solution for you
Possible single-day treatment depending on your individual situation.

Generally do not need bone grafting, depending on your jawbone structure

Reduced discomfort after surgery in terms of bruising or swelling

Ability to resume day-to-day life soon after the surgery
A whole new set of teeth with only four implants
Relatively less cost than other Dental Implant treatments because the solution uses only four titanium implants
Permanent solution that means you can resume normal eating habits the day after surgery
No wobbly dentures
A viable treatment option for those with severe bone loss in the jaw area
A confident smile!
We love to see your smile
Book your free consultation with Dr Mark Taylor to find out if dental implants are for you
See more Dental Implants information
Payment Plans are available for all our Dental Treatments